Dialogue with AI in a natural way
Use your voice to chat with the ChatBot – just like you would with a person.
Responsa easily integrates with the best voice recognition technologies on the market. The ChatBot Responsa is therefore able to convert voice to text and vice versa in real time, allowing users to interact via the chat voice interface.
Do you have 1 minute to tell us about your company? Responsa's team of analysts will perform a customized analysis. Discover your ROI!
Talking with the ChatBot will be as natural as chatting, thanks to the integration with advanced voice recognition technologies!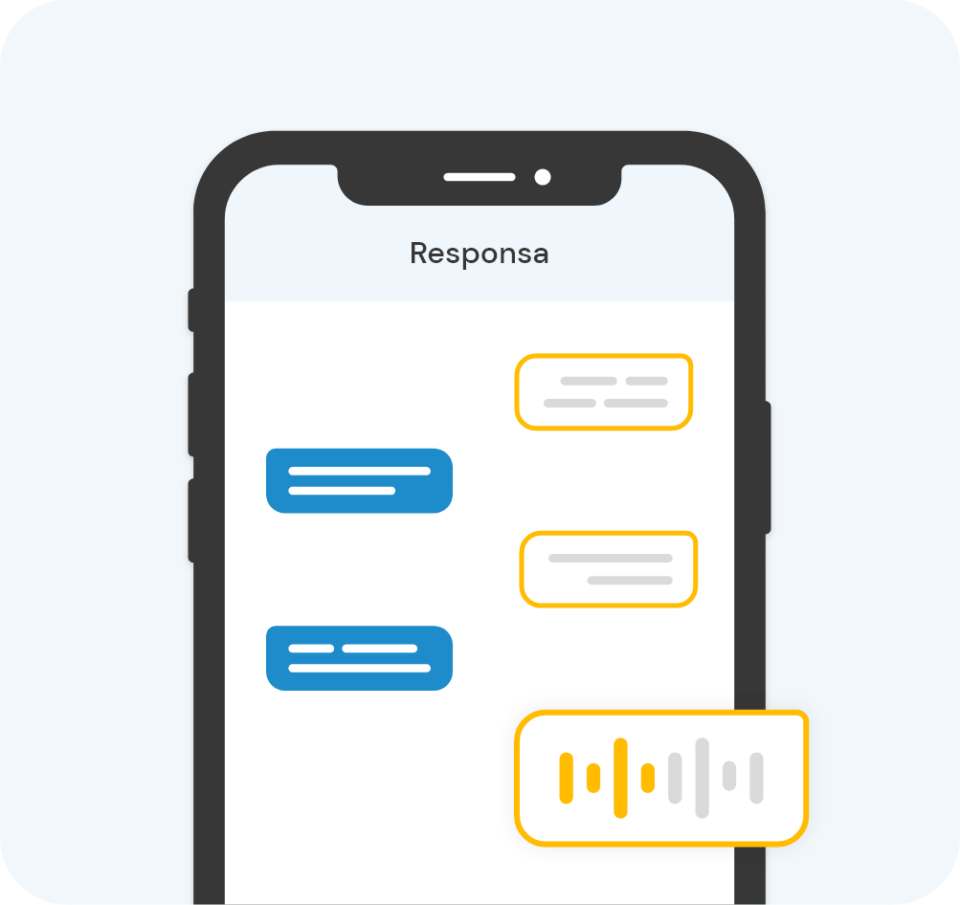 The effectiveness of the AI, the human personality
The voice recognition function allows you to take advantage of the benefits of interacting with the AI through the human communication mode par excellence: spoken language.
The voice recognition function allows you to communicate with the ChatBot even if this is not possible through written text.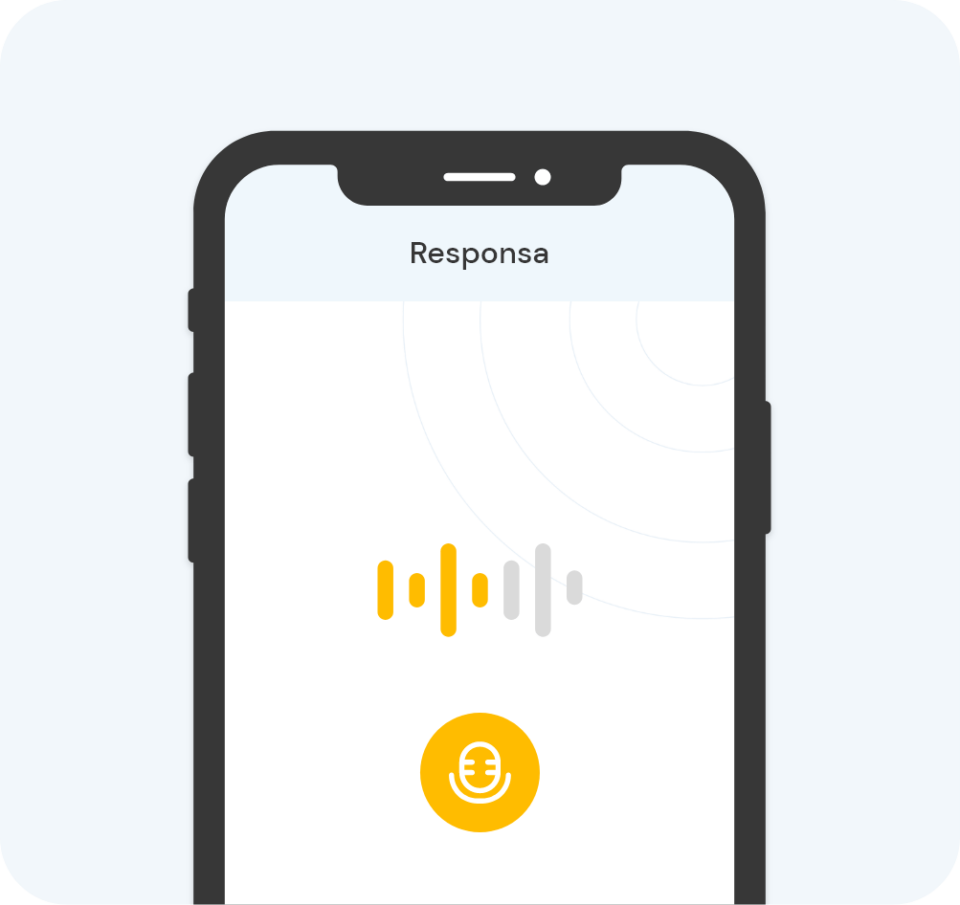 They chose Responsa to improve their business
Improve your business now!