The ChatBot answers users' frequently asked questions in real time
Querying the Confluence FAQ Knowledge Base and helping with Jira ticket management.
Jira Service Management makes it easier to manage requests, errors, issues and updates by organising and prioritising these requests in one place, and keeping your team on track. Responsa is one of over 1,000 applications offered in the Atlassian Marketplace, ensuring that Jira Service Management is customisable to your specific use case.
TICKETS REDUCTION AND SMART CONFLUENCE SEARCH
Automate first level support and save money
Thanks to natural language recognition, the ChatBot talks to users as a human would and is able to improve Customer Service and provide cost savings by reducing Jira tickets.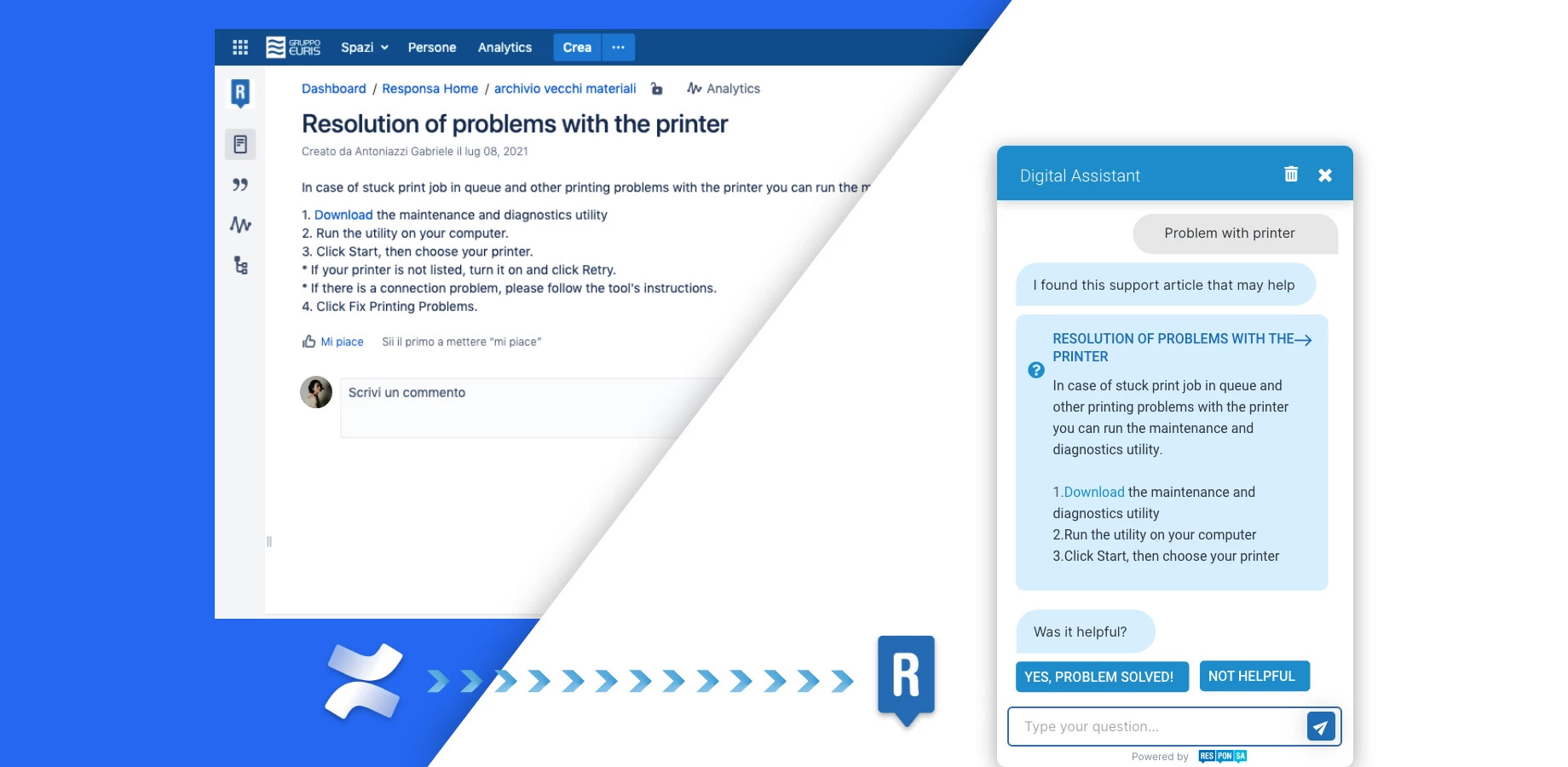 Manage Jira tickets directly in chat
Open new tickets directly from the chat and solve them faster.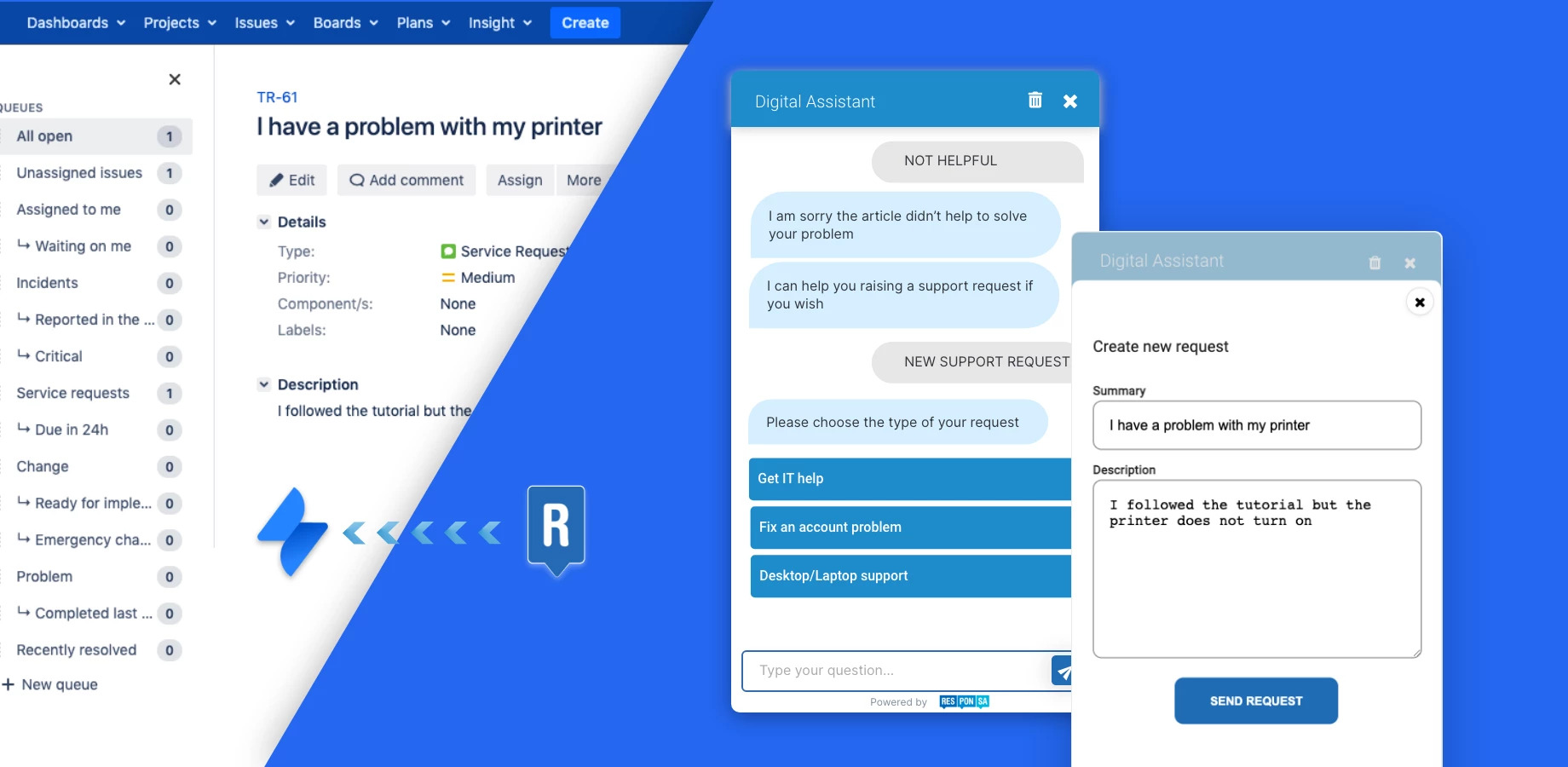 A first level of 24/7 automated user support, rapid responses to every business function, more efficiency and reduced tickets.
They chose Responsa to improve their business