Communicate with your customers on the most popular instant messaging app
Give your customers an exceptional Customer Experience.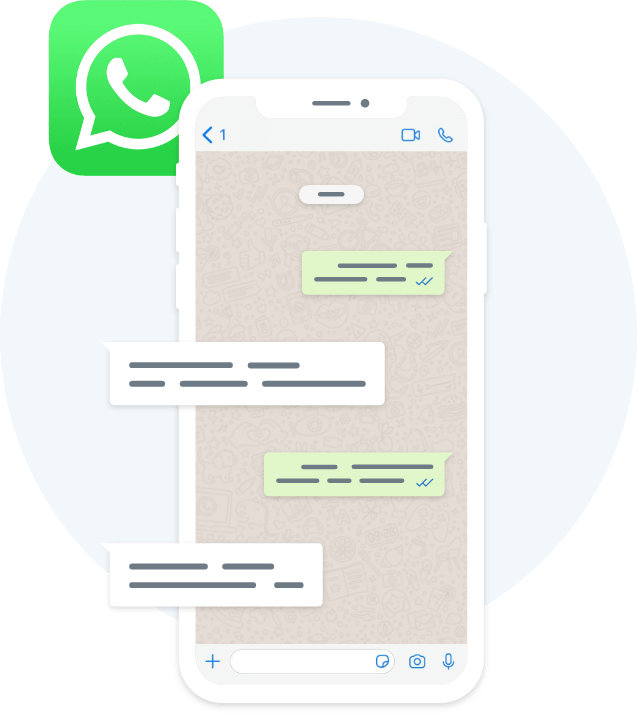 Bring your business to WhatsApp
Talk with your customers via the App they are already familiar with and usually use and improve the Customer Experience. WhatsApp Business is a messaging application designed specifically for companies. Its goal is to simplify interaction with the customers, thanks to tools that allow you to automate, organise and rapidly respond to messages.
Faster and more effective Customer Care
More satisfied customers and lower costs. Respond to conversations initiated by customers on WhatsApp, free of charge, within 24 hours of sending the first message and allow your team to provide rapid and conversational support, obtain immediate feedback and resolve problems in one-to-one conversations.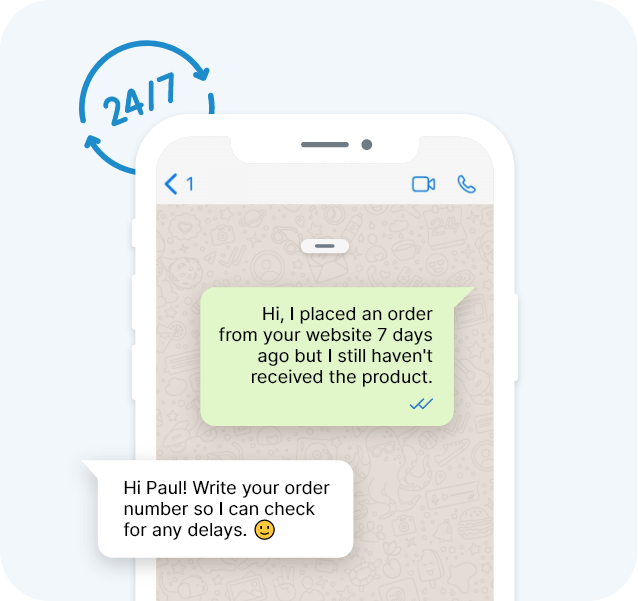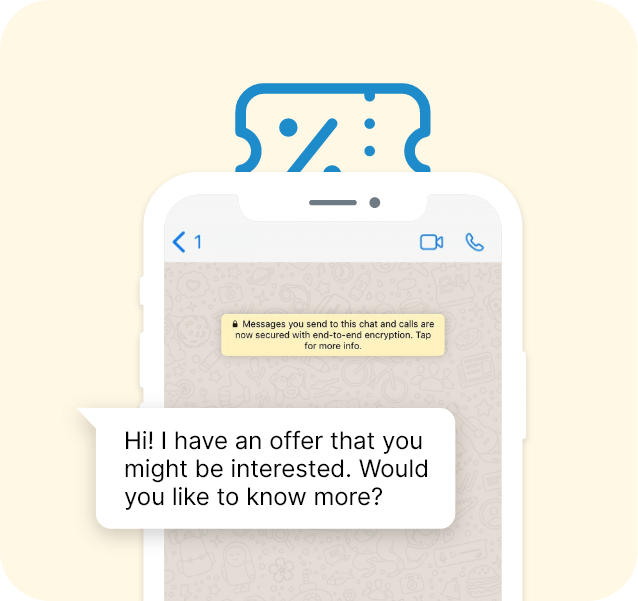 Promotions and special offers via WhatsApp
Sending discounts only to WhatsApp subscribers is a great way to enhance your contact list and promote customer loyalty. You will be able to offer customers who sign up to activate a free service to receive brief alerts about promotions and limited offers via WhatsApp, in real time and directly on their smartphone.
Guaranteed privacy and security
Before you can chat with your customers, you need to ask for their consent. There is a double-opt-in system for recipients to confirm they want to receive the messages and that the phone number actually belongs to them. WhatsApp uses end-to-end encryption of messages, photos, videos, voicemails, documents and calls, which means that neither WhatsApp nor third parties can access their content.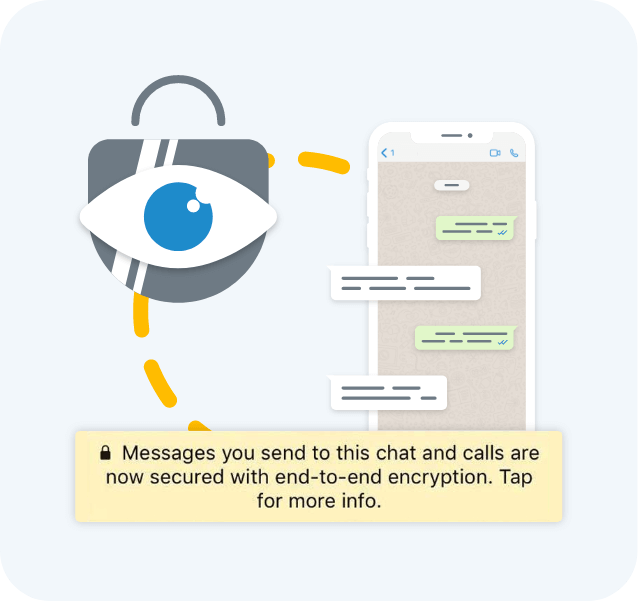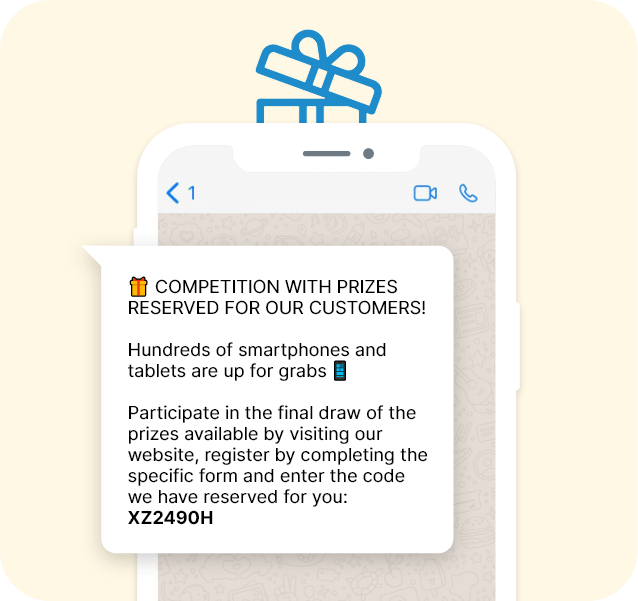 Competitions, campaigns and contests: engage your customers
Campaigning with WhatsApp is simple and allows you to obtain lots of contacts! You will be able to organise events, such as ballot competitions with prizes to be won. This way, customers have fun and the brand gains visibility.
Communicate alerts and useful information
Receiving alerts on WhatsApp is quick and convenient! Use WhatsApp to provide an efficient service, which fulfils the user requirements, communicating alerts on reservations, cancellations, appointments, shipments and much more in an instant and effective manner.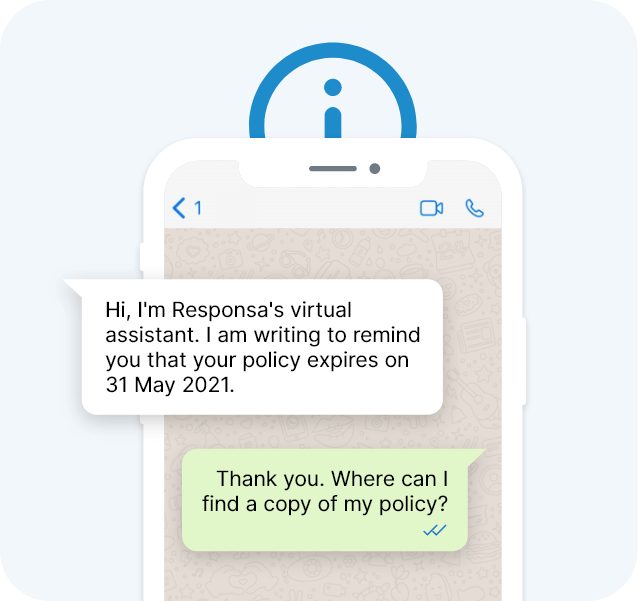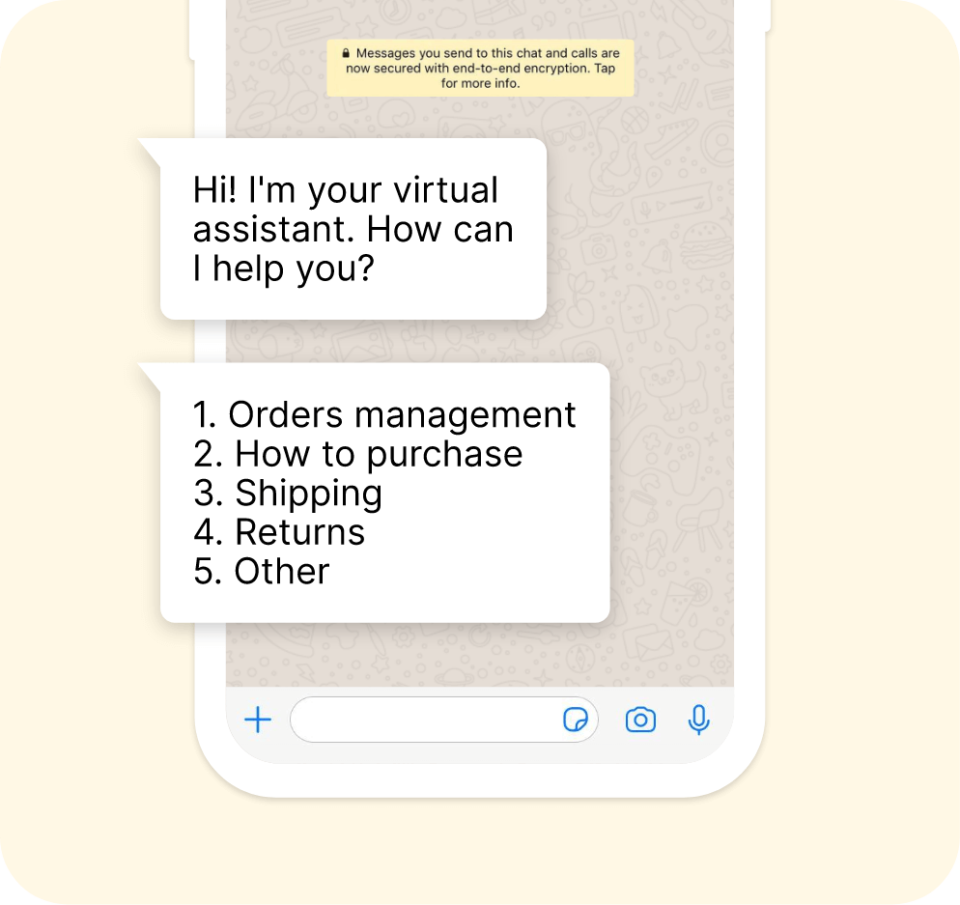 Offer easy support to your customers
Guaranteed support and assistance! Provide your customers with a WhatsApp channel through which to get in touch and respond to their requests. Innovative Customer Care management that will allow you to enhance the Customer Experience, thereby increasing loyalty and sales, while reducing assistance costs.
They chose Responsa to improve their business
Improve your business now!