Your branch, just a chat away.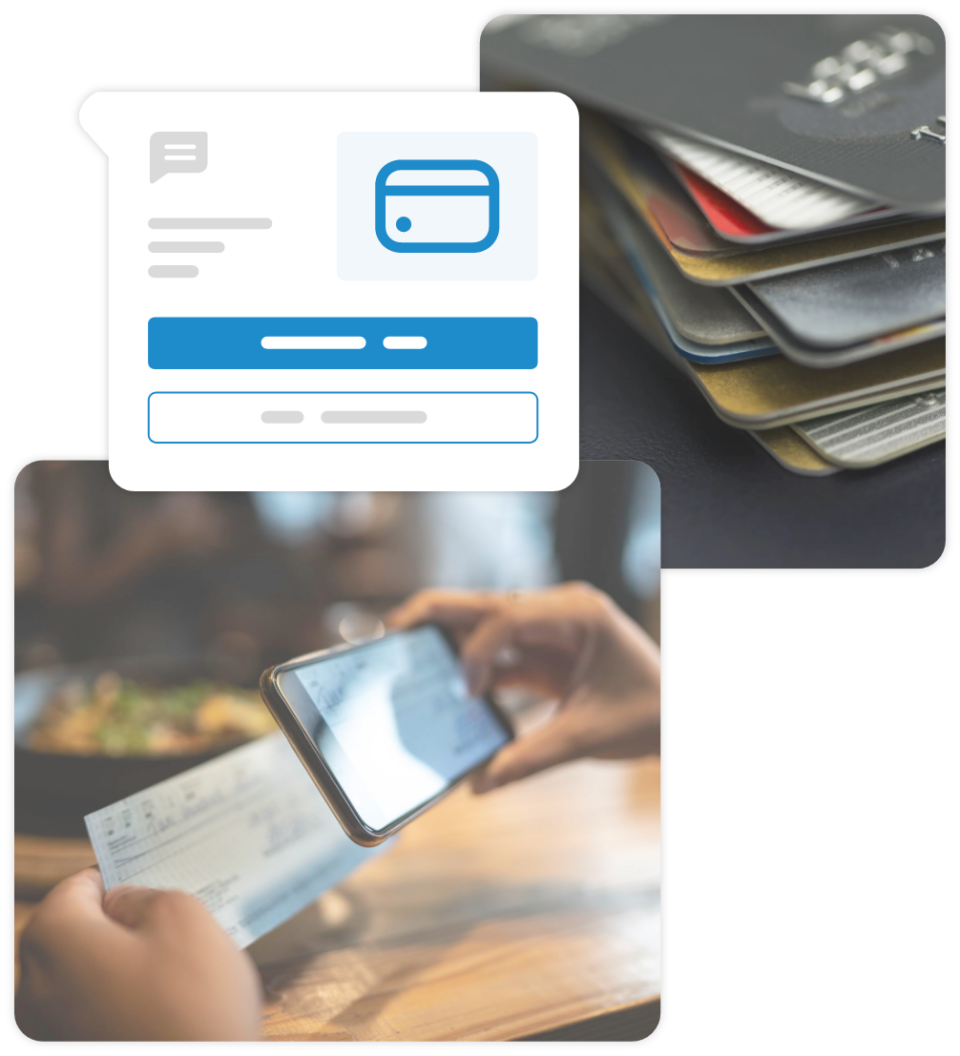 Conversational Banking and Chatbot and Artificial Intelligence solutions

are the new way to: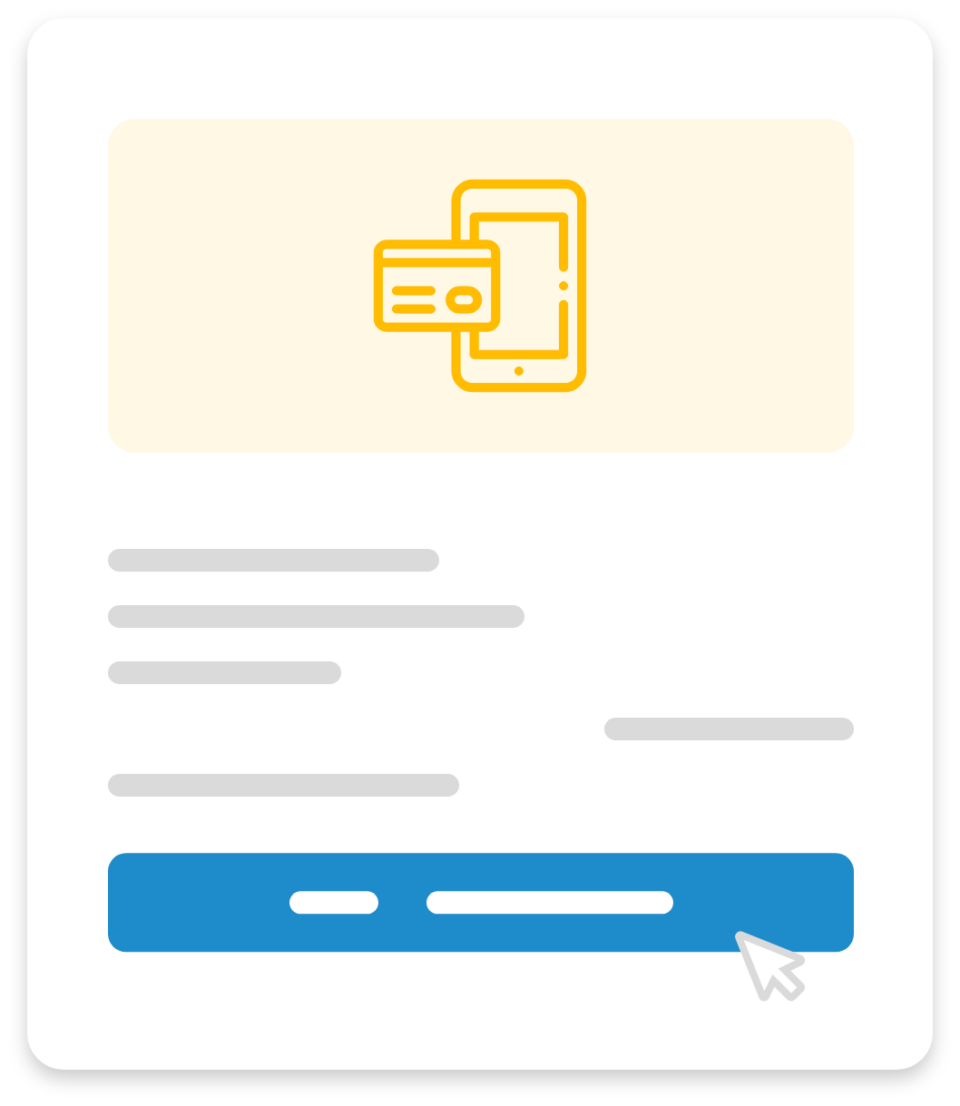 RESPONSA FOR THE BANKING SECTOR
ChatBot and banking: Conversational Banking
Dialogue becomes the tool to interact with the customers, support and guide them in their requests 24/7 with the Responsa ChatBot, thereby significantly reducing assistance costs and waiting times and reducing the number of frequent and repetitive requests made to Customer Service.
A scalable virtual assistant that can be integrated into various channels, which will allow you to manage an unlimited volume of requests 24/7, improve your customer experience and increase your ROI.
The user can communicate naturally with the ChatBot, receiving immediate answers and support at any time 24/7, without having to wait.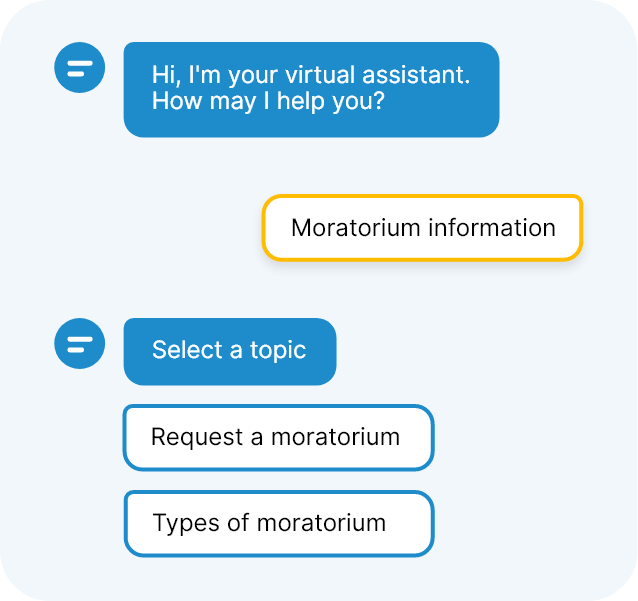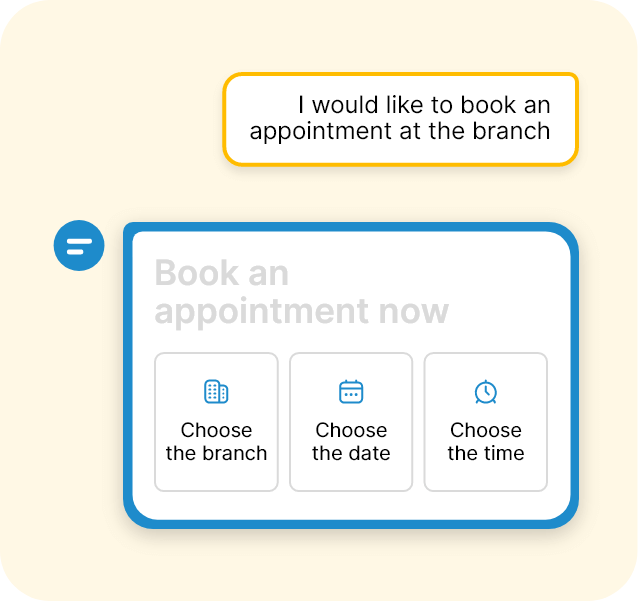 Automatic management of appointments and procedures
The user can book an appointment at the branch directly via chat, and be guided by the ChatBot through other simple procedures that can thus be easily automated.
Tips and suggestions from the bank via chat
ChatBots are no longer limited to responding to user questions in a passive manner. They are now proactive and create conversation flows and interact with interlocutors, providing suggestions and advice, helping the user to find the most adequate solution for their needs.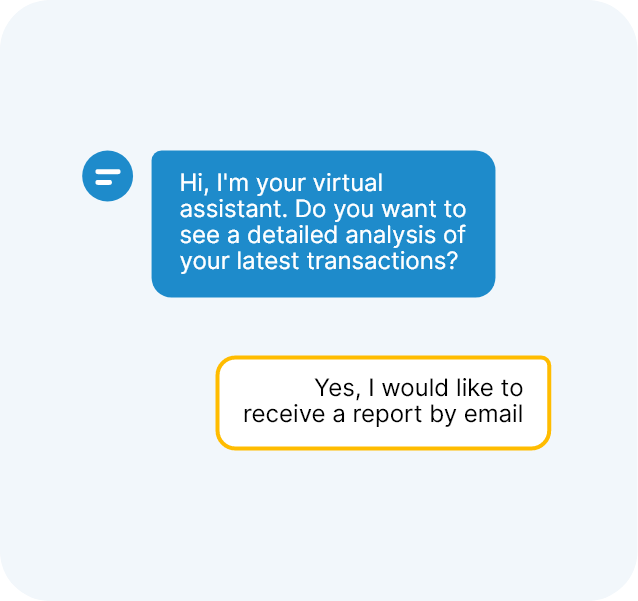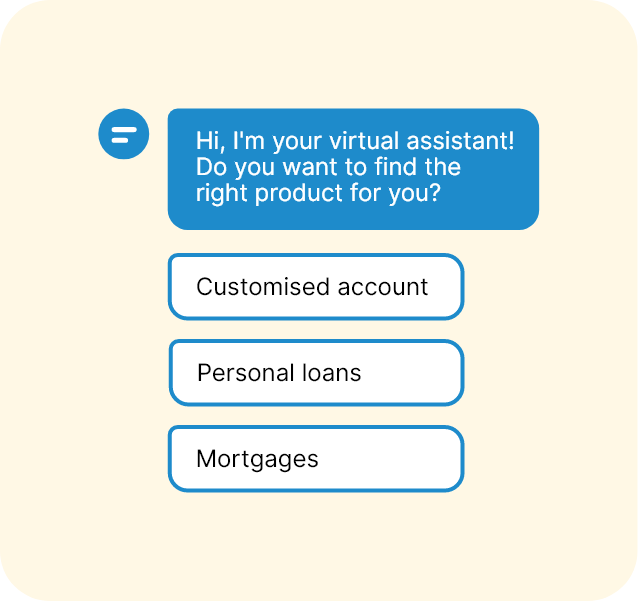 ChatBot is the best way to generate customer leads. In fact, leads come into direct contact with your products and services, allowing you to get to know potential customers and therefore improve the customer experience, brand awareness and your ROI.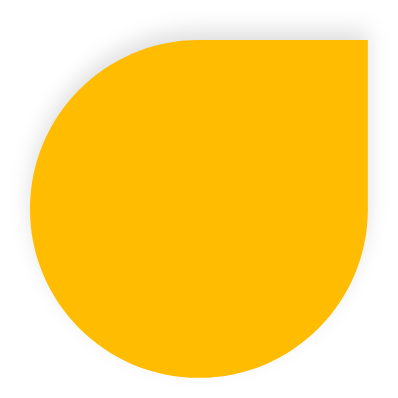 Top performance for banking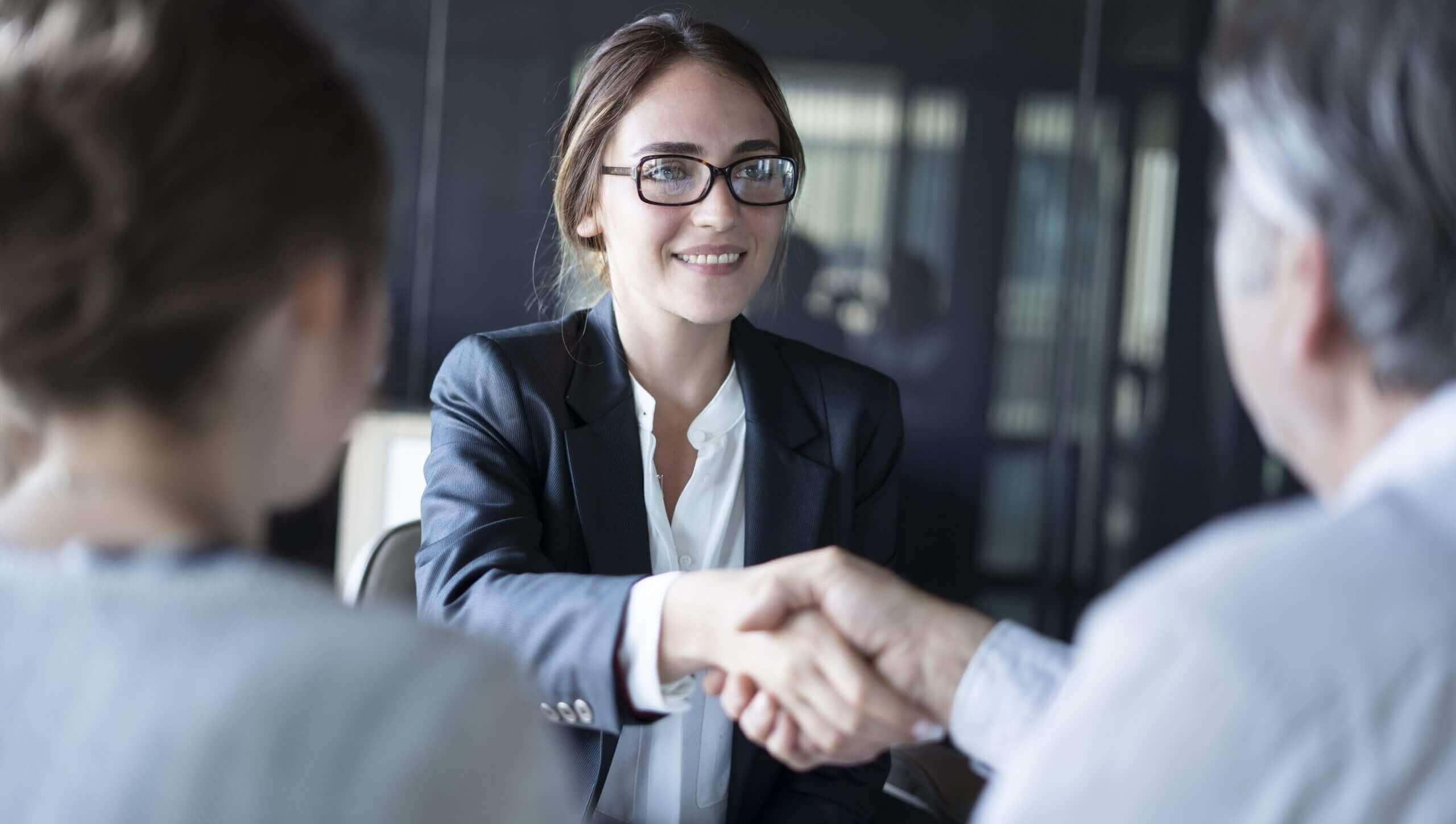 Chat with your customers on Whatsapp
Talk to your customers on the most popular and used communication channel. Assist and advise your customers in an easy, fast and automatic matter that is simultaneously direct, informal, private and customised, establishing a close, safe and trusting relationship.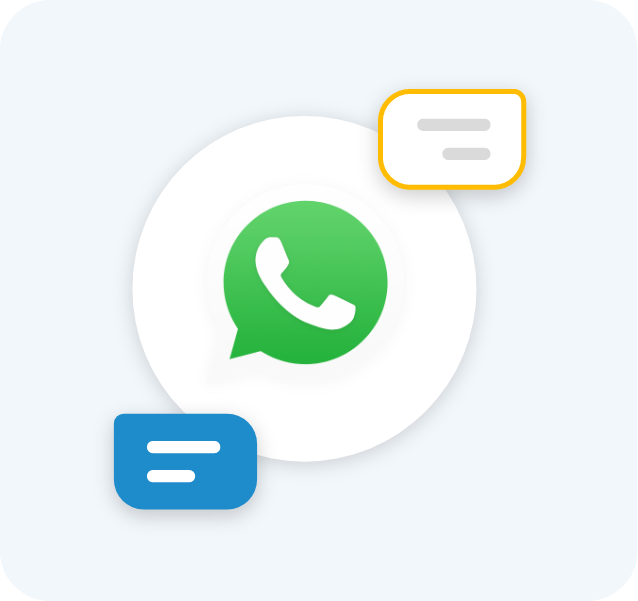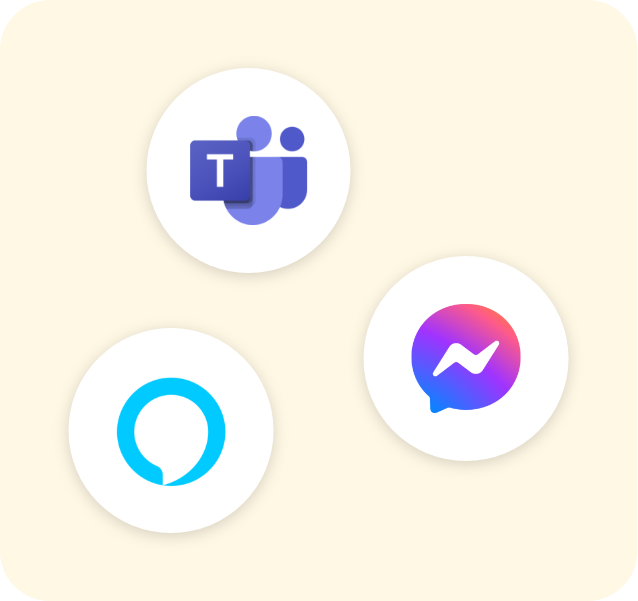 Place your virtual assistant on social media and bring your branch even closer to your customers. They will also be able to contact you for advice, assistance and support via the most popular and used communication channels in the world.
Get to know your customers better
The interaction between your users and ChatBot will allow you to collect valuable insight to learn more about your customers and their needs. Therefore, you will be able to implement effective and targeted strategies to improve your customer experience and increase the ROI.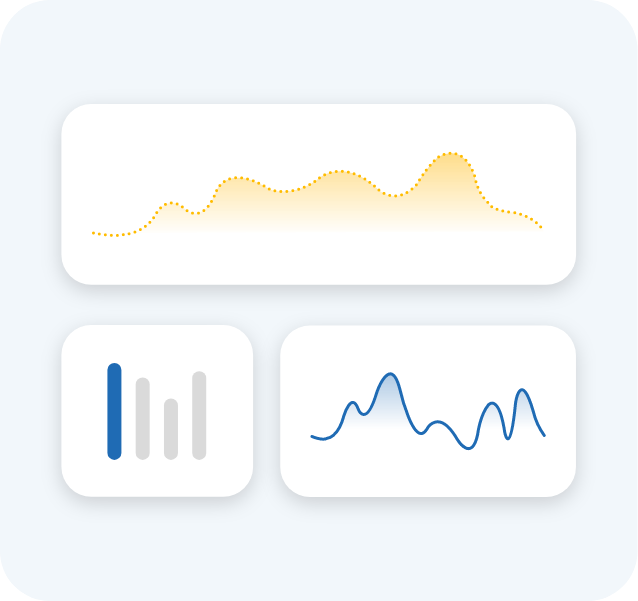 Automated management of requests
ChatBot can respond automatically and in real time to the most frequent and repetitive questions of users at any time and in any place they may be, using an intelligent knowledge base created from the actual customer needs.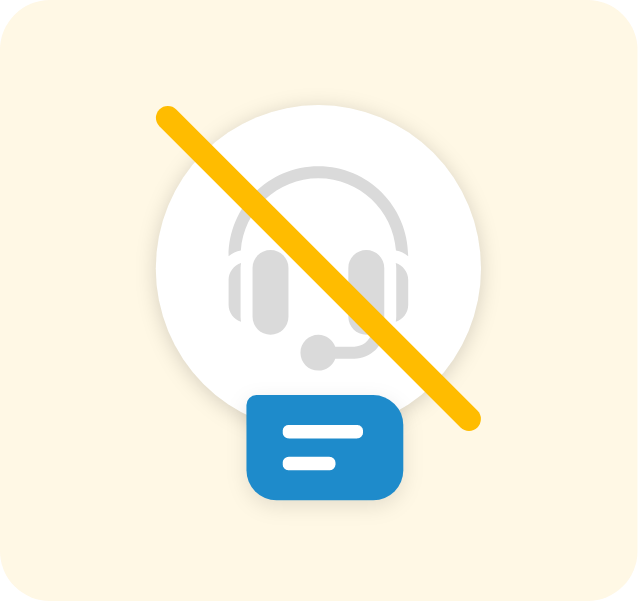 Free up the call centre and reduce assistance costs
The automated management of requests allows the Customer Service operators to be free to manage more complex issues, thereby resulting in lower management costs and more effective customer assistance, significantly reducing waiting times.
BANKING
10 importanti banche che stanno impiegando i chatbot
I vantaggi che vengono offerti  lasciano presagire che in futuro tutte le banche saranno digitali e smart...
BANKING
Mobile banking in Italia: tanti servizi e clienti più soddisfatti
Importanti realtà del mondo bancario offrono a prospect e clienti servizi innovativi basati sul mobile banking...
BANKING
Banche e Digital Transformation: nuovi modelli di servizio
Responsa ha studiato delle soluzioni che permettono alle banche di attuare una trasformazione digitale...
They chose Responsa to improve their business
Improve your business now!