Improve conversions and customer experiences with AI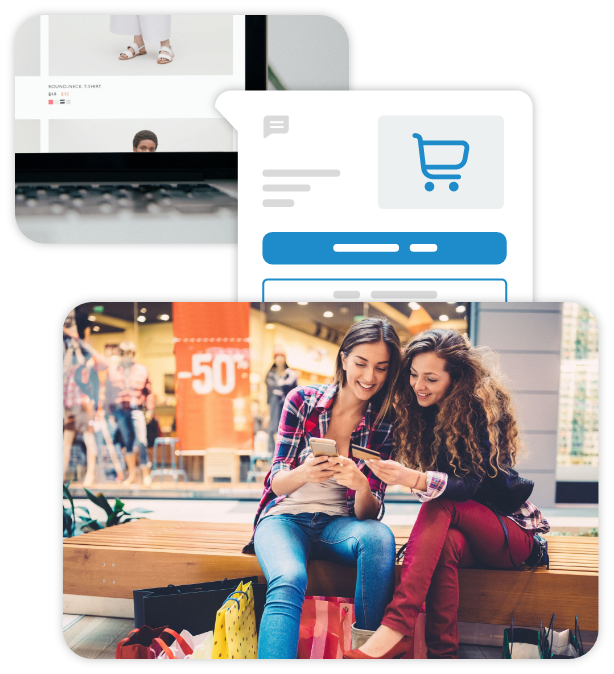 Conversational Commerce

and Chatbot and Artificial Intelligence solutions are the new way to: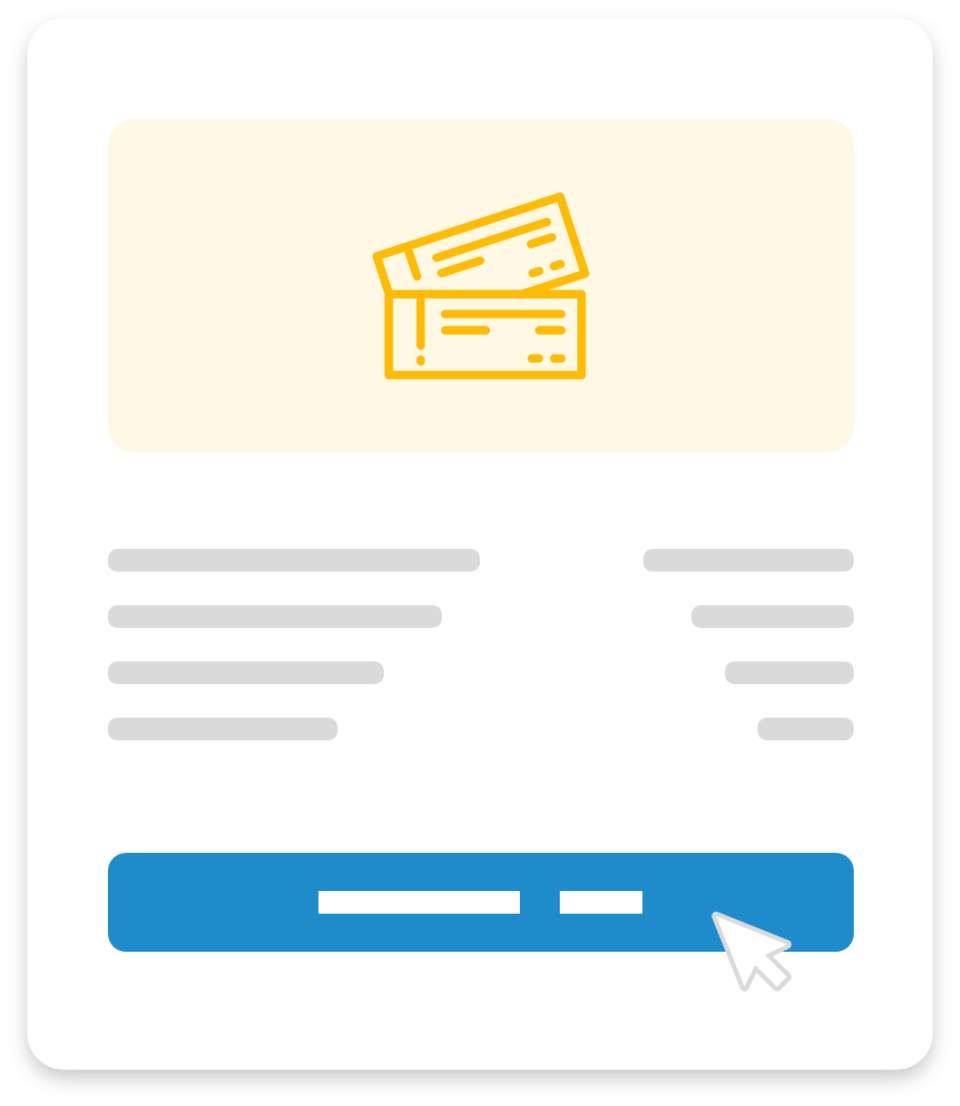 ChatBot ed eCommerce: Conversational Commerce
With Conversational Commerce, dialogue becomes the tool to interact with the customers, support them in the purchasing process and promote customer loyalty, as well as to engage new ones and lead them to the purchase.
ChatBots are the best tool to continuously manage an almost unlimited volume of requests.
The ChatBot can proactively engage the user if it notices that it is about to leave the shop before completing an order, clarifying any doubts and increasing the probability of completing the sale.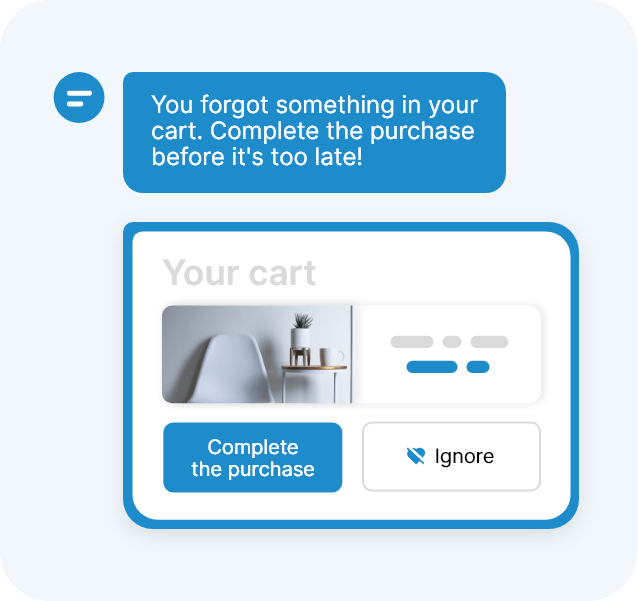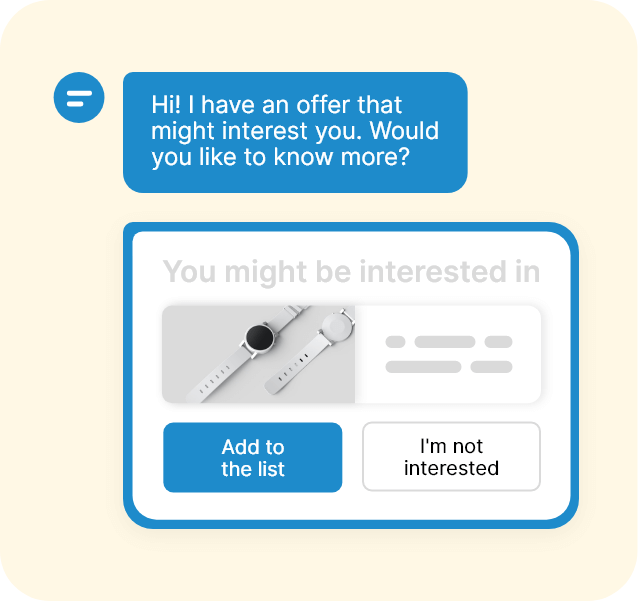 ChatBots are no longer limited to responding to user questions in a passive manner. They are now proactive and interact with interlocutors, creating conversation flows.
Assist and advise your customers on every channel
Users can communicate with the ChatBot through the methods and channels they prefer, ranging from smart speakers to WhatsApp.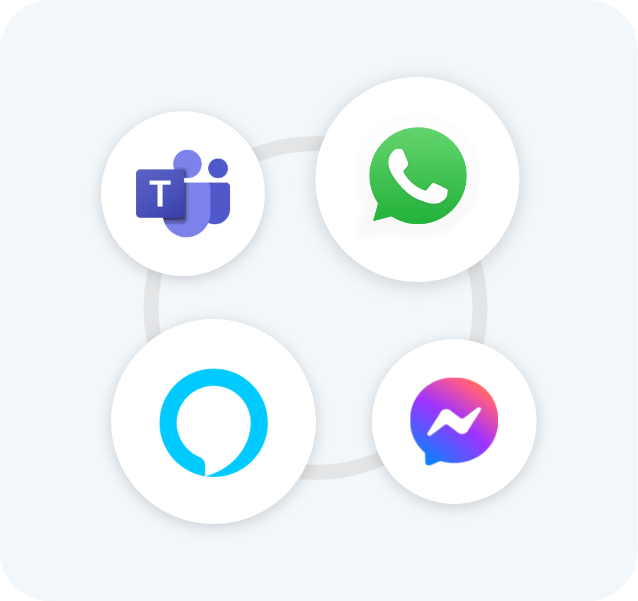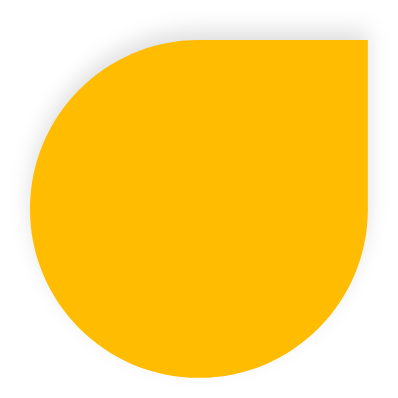 Top performance for e-Commerce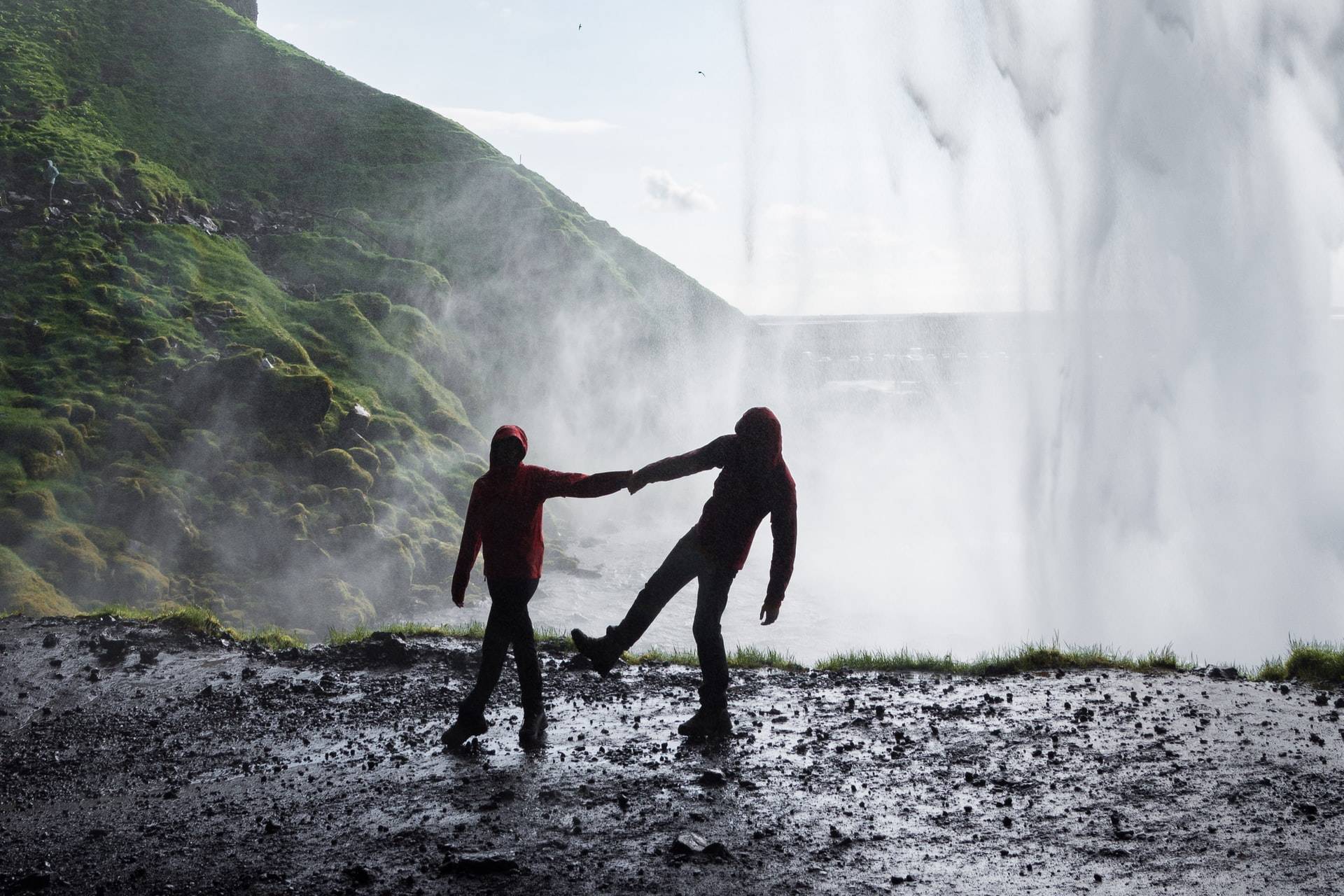 Information on order status and shipping available 24/7
Among the various possibilities, the user can also request information on the status of the order and obtain the tracking order link within a few moments, while monitoring the path of the purchased order.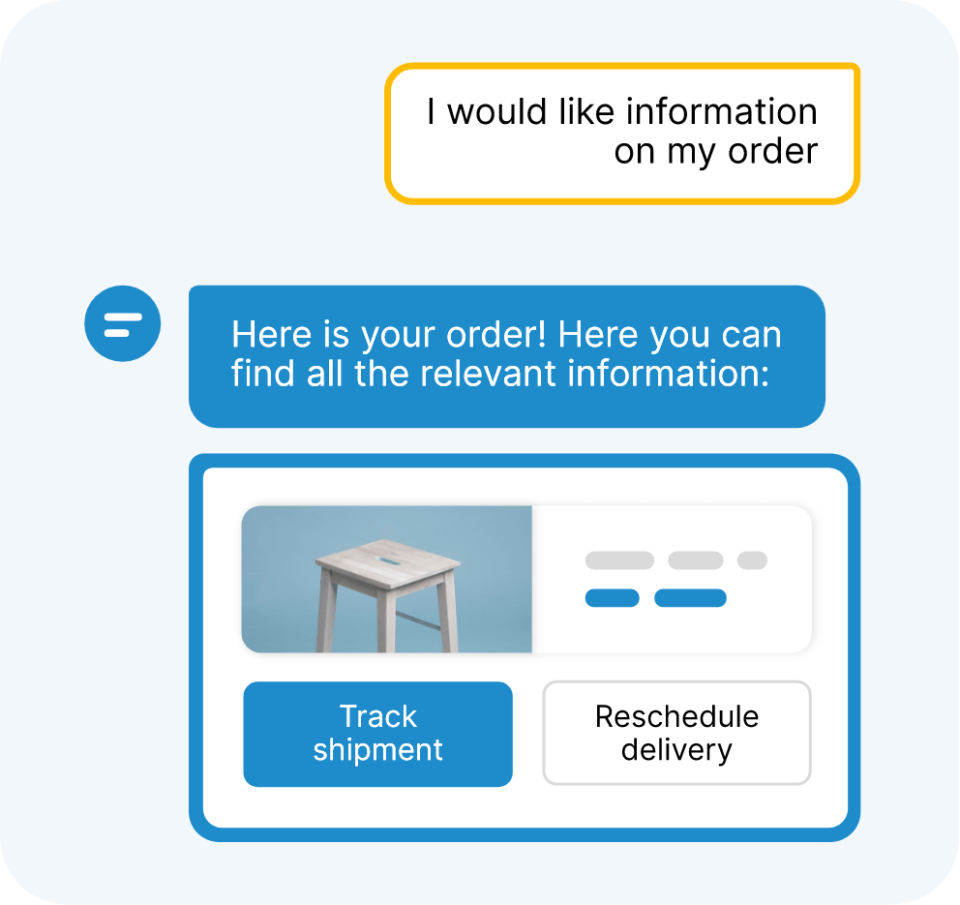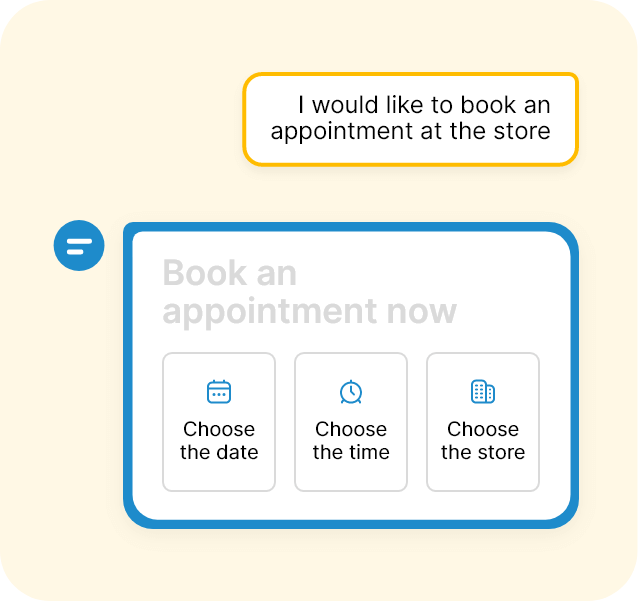 Booking an in-store appointment
The user can conveniently book an appointment in the office, shop or branch, thereby automating the process.
Assistance, managing complaints and returns procedures
Platform ready to respond to user requests and complaints at any time of the day with relevant useful information.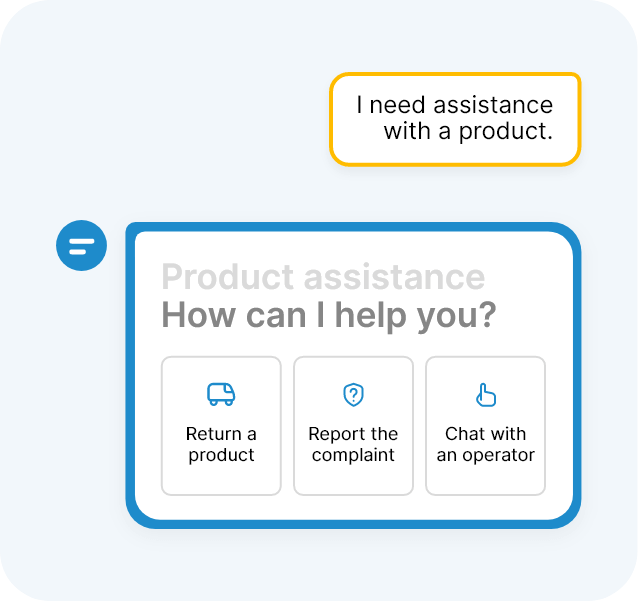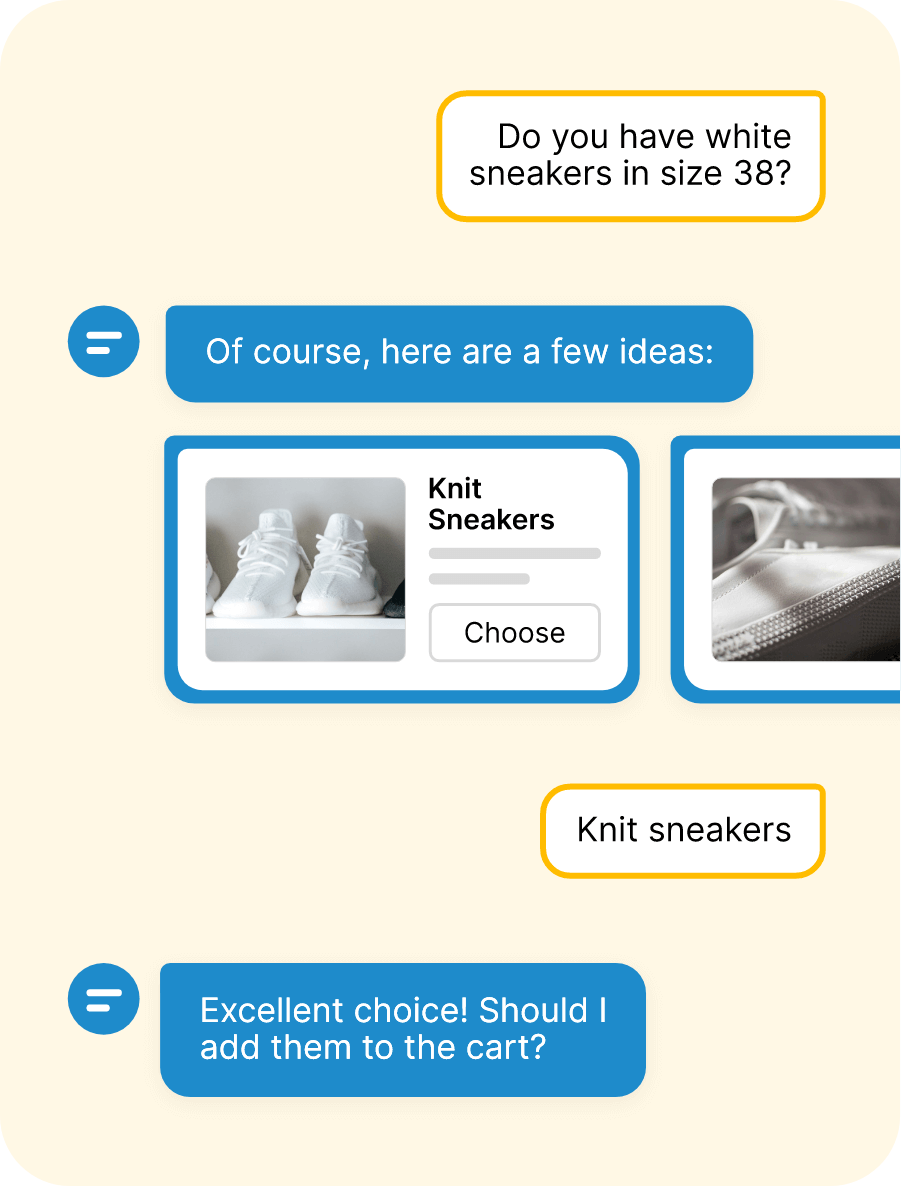 Search for products in a chat
Browse the products and add them to the cart directly in a chat. Connect Responsa to your product catalogue to recommend products and guide purchasing processes, thereby increasing sales.
E-COMMERCE
Customer approach: grandi aziende che hanno avuto successo
Vediamo i casi più interessanti di aziende che hanno avuto successo adottando un approccio customer centric...
E-COMMERCE
Parametri con cui misurare la customer experience
Responsa vi suggerisce di monitorare quali indicatori chiave e perché sono fondamentali per la vostra attività di business...
E-COMMERCE
Conversational commerce e chatbot: cambiano le vendite
Grazie ai Chatbot, chi decide di investire in questi strumenti può giocare una carta in più rispetto ai competitor...
They chose Responsa to improve their business
Improve your business now!