An assistant who is always ready to advise your customers.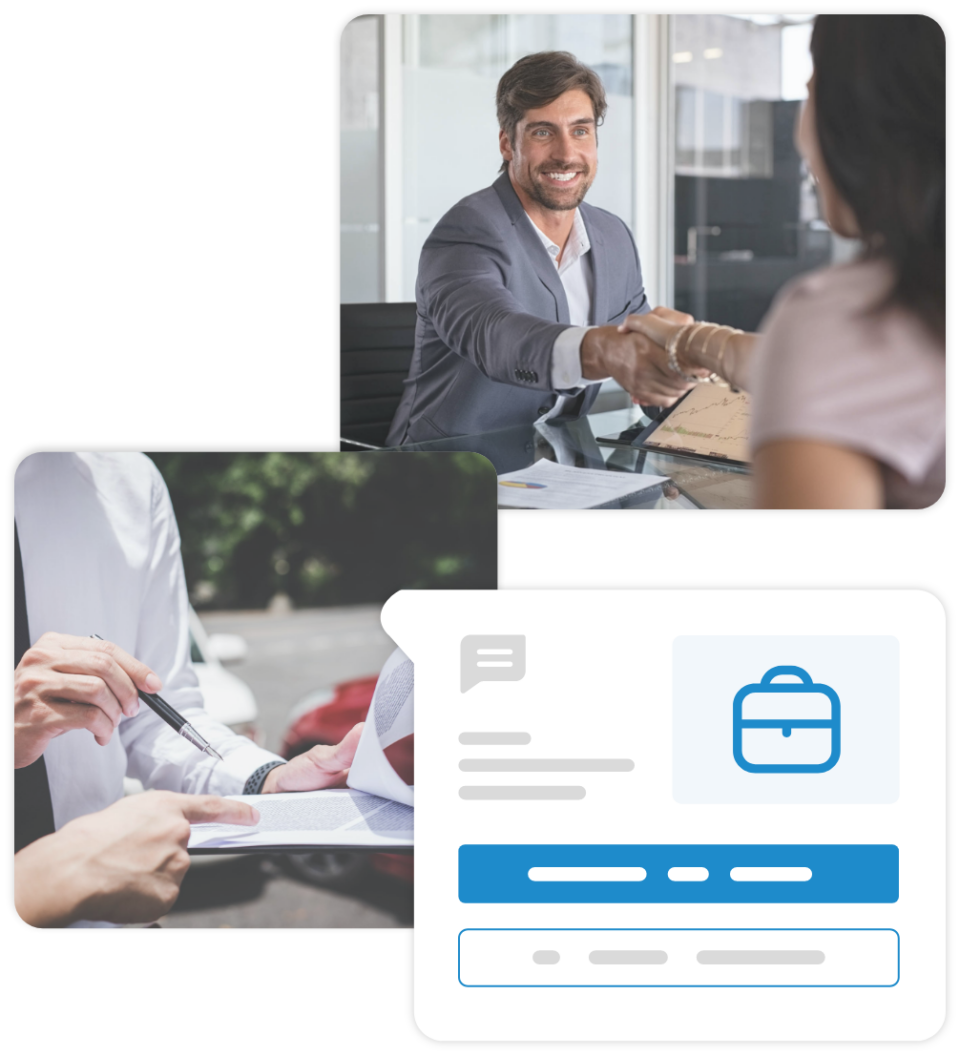 Chatbot and Artificial Intelligence solutions

are the new way to: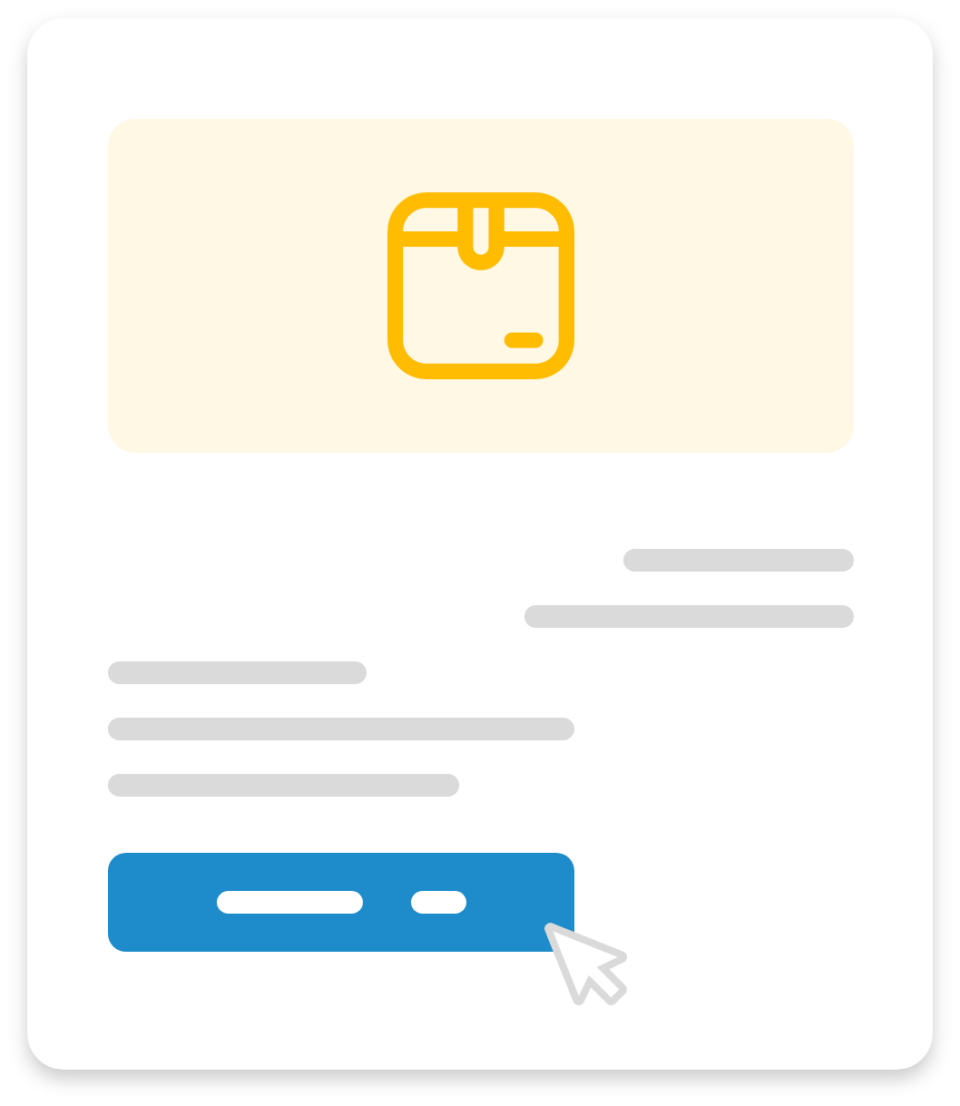 RESPONSA FOR THE INSURANCE SECTOR
Thanks to ChatBot and Artificial Intelligence, your customers can rely on a virtual insurance consultant who can be contacted through every channel, able to guide the user to purchase the most suitable insurance products for their needs, to recommend the best offer, to provide quotations instantly and to respond to their requests, while guaranteeing immediate support at any time, even when your team is not present.
The virtual assistant can return fragments of documents with relevant information and manage the simplest and automatic procedures relating to policies, quotations and claims.
ChatBots are the best tool to continuously manage an almost unlimited volume of requests, at any time and in any place where users are.
Provide instant quotations
The user can obtain a personalised quote automatically and rapidly via the ChatBot.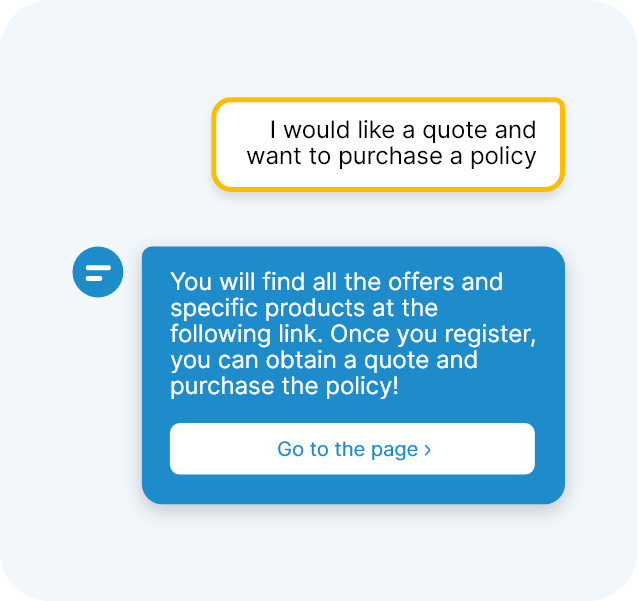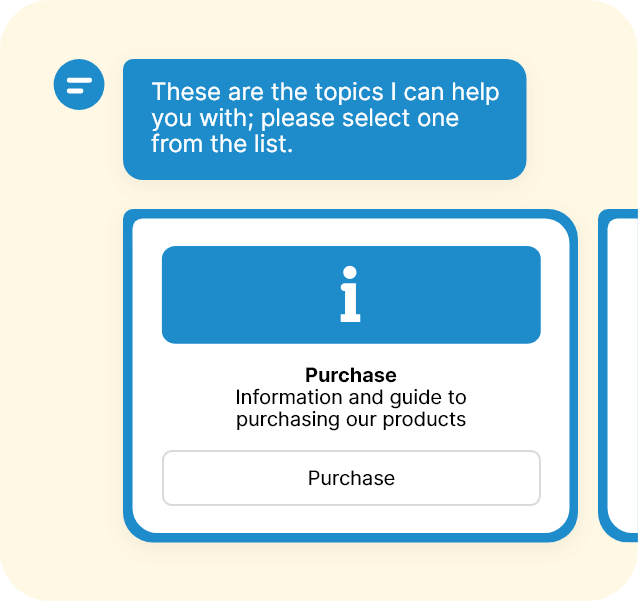 Purchases via a chat session
ChatBot can guide the user to choose the most adequate policy according to their needs and also during the purchase procedure, which is simple and quick via a chat session, clarifying any doubts the user may have and increasing the probability of completing the sale.
Assist and advise your customers on every channel
Users can communicate with the ChatBot through the methods and channels they prefer, ranging from smart speakers to WhatsApp.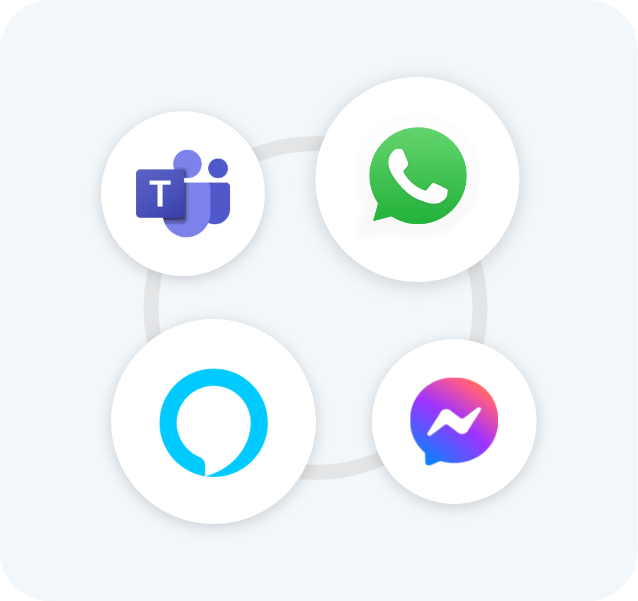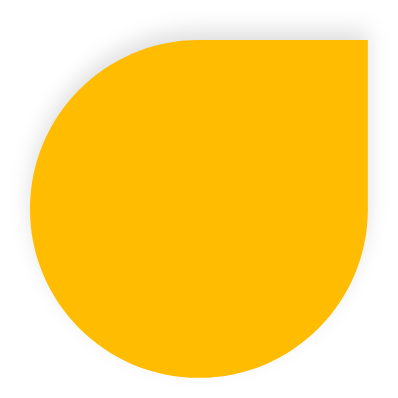 Top performance for insurance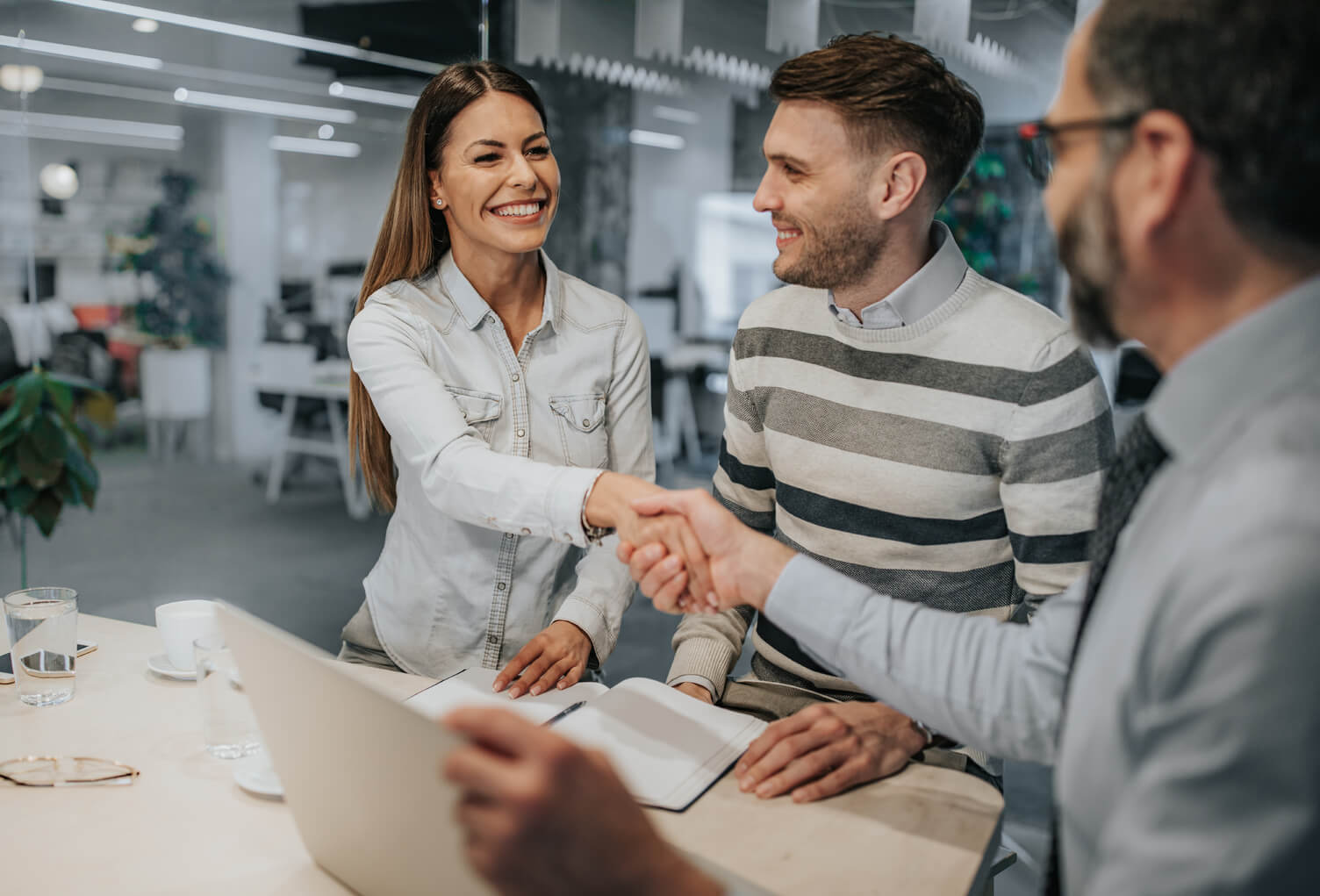 Policy information always available
At any time and wherever the user may be, they can ask for information about insurance products and everything they need to know and support is obtained immediately. ChatBot can extrapolate information from all documentation and present the relevant steps to the user.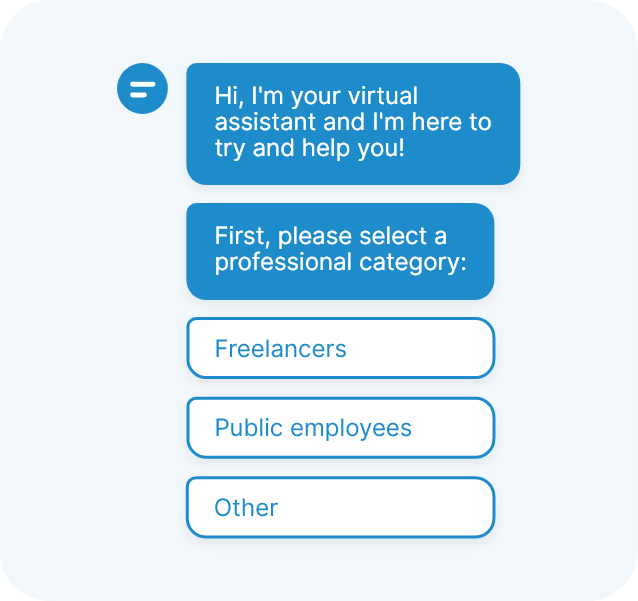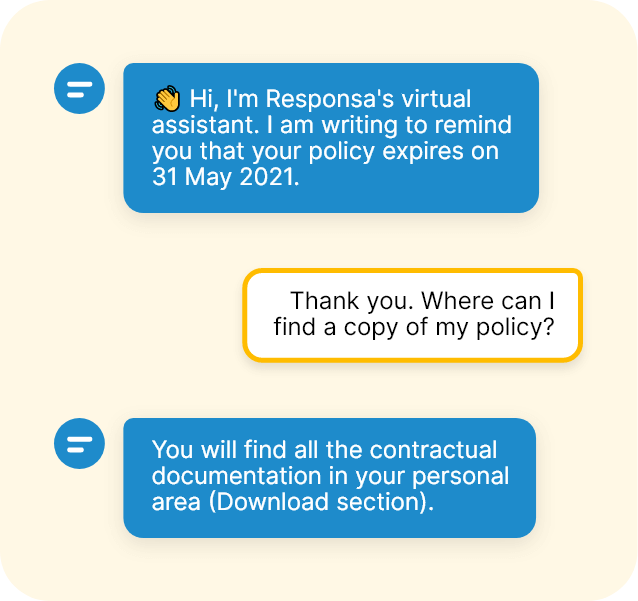 ChatBot can provide the user with a practical reminder about the policy expiry, renewal, missing documentation, etc.
Your customers can be guided automatically and rapidly by the ChatBot through procedures relating to claims.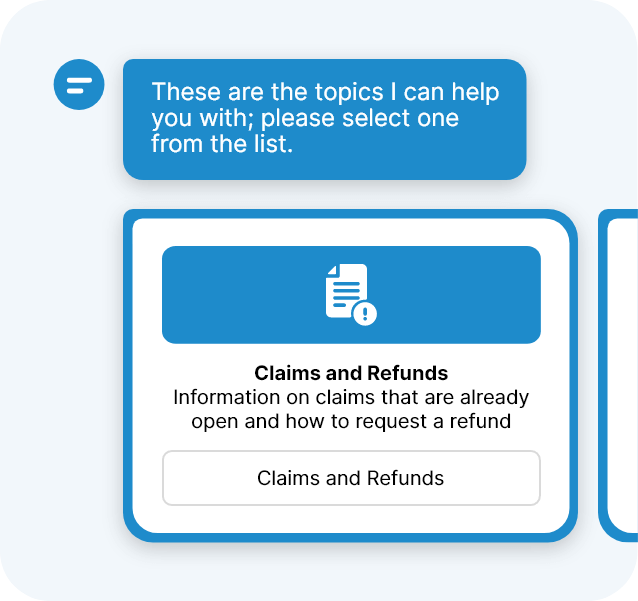 They chose Responsa to improve their business
Improve your business now!